Family Owned and Operated since 1956

CALENDAR OF EVENTS
Shown below are special deals, activities, and upcoming events.

Livestock Auction: Every Monday at 2:00 pm. (except Christmas Eve & Christmas Day)
Farm Machinery Consignment Auction: The last Saturday of March and Sept. at 9:00 am.

Date/Time

Event

Saturday, March 30th @ 9:00 A.M.


Farm Machinery Consignment Auction
To be held at Napoleon Livestock

All consignments of Farm Machinery, Autos with Titles, Trailers, Shotguns, Rifles, Shop & Lawn Equipment are welcome. No Household, or Tires. 10% Commission - $6.00 minimum per item. View details




Napoleon Livestock Commission Company
We offer professional and friendly service, expert advice, and also
auction services for estate, household and farm auctions on your sites.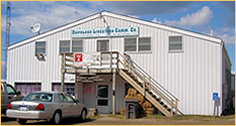 Referred by customers throughout southern Michigan.
For more information or for any questions, please don't hesitate to email us,
call us at (517) 536-4201, or simply stop by. We would love to hear from you!